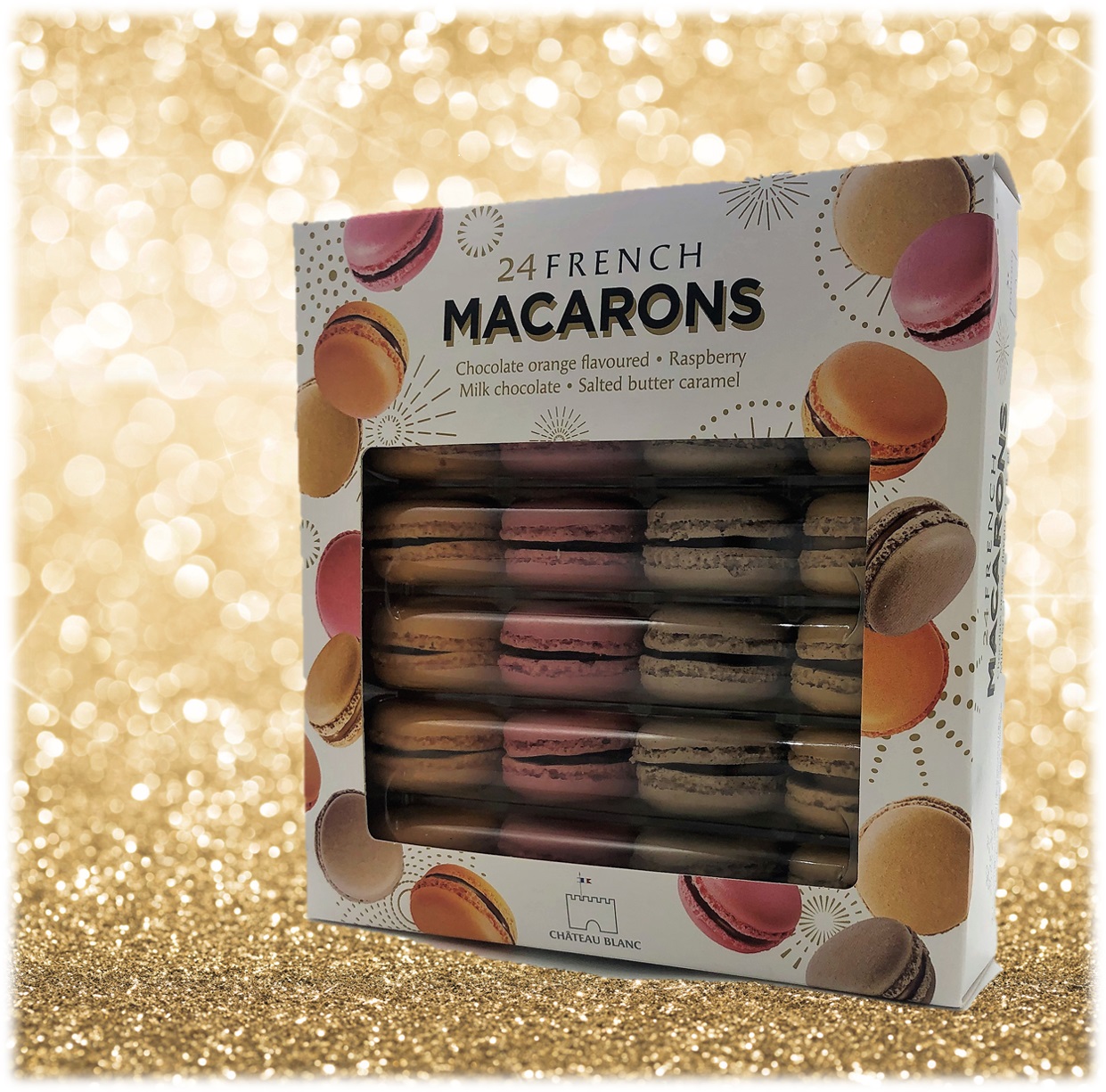 INDULGENT ASSORTMENT OF DELICIOUS
PARTY MACARON FLAVOURS
Seductive colours and fl avours : Chocolate-Orange, Raspberry, Milk Chocolate, Salted Butter Caramel.
A fine, crunchy shell with a French meringue and a creamy filling to delight both the eyes and taste buds.
Its shape and style make it the perfect box for gifts, events and special occasions.