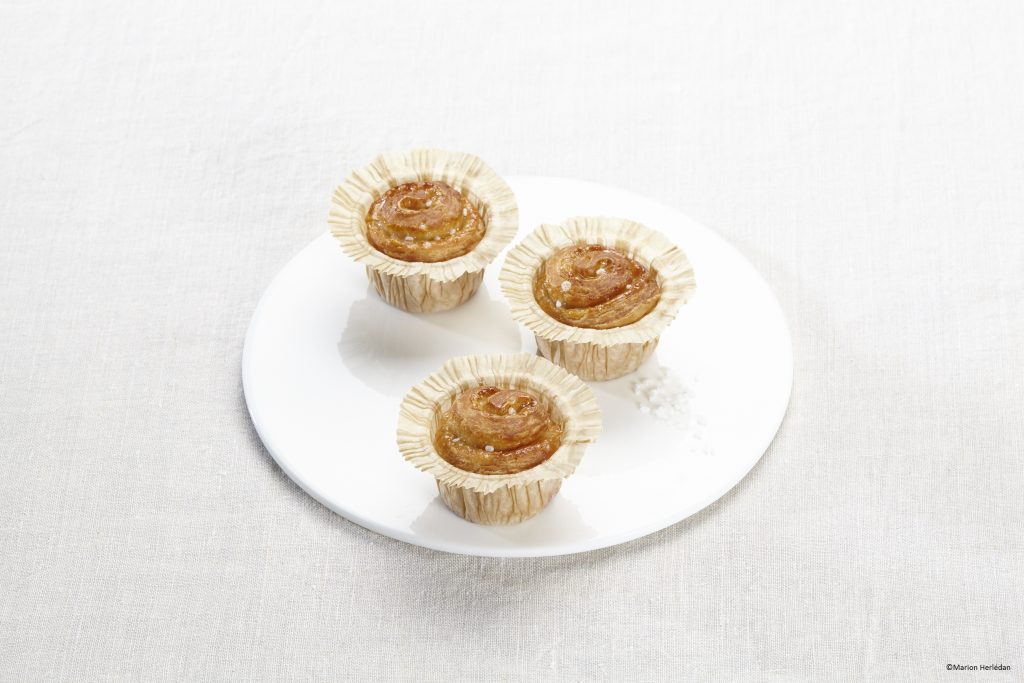 A small surprising delight, for all the sweet desires…
A crispy and extra melting bite inside, related to the caramelization of the sugar in the puffing.
A recipe elaborated with quality ingredients (flour, pure butter, pearl sugar…) and 100% free range eggs.
A very fast way of use thanks to its tray packaging that facilitates the grip of the products.
Thanks to its size, mini flaky brioches are perfect to be served in catering (buffet, cocktail, thé & café gourmand, snacking) or sold to the target consumer in hypermarkets.