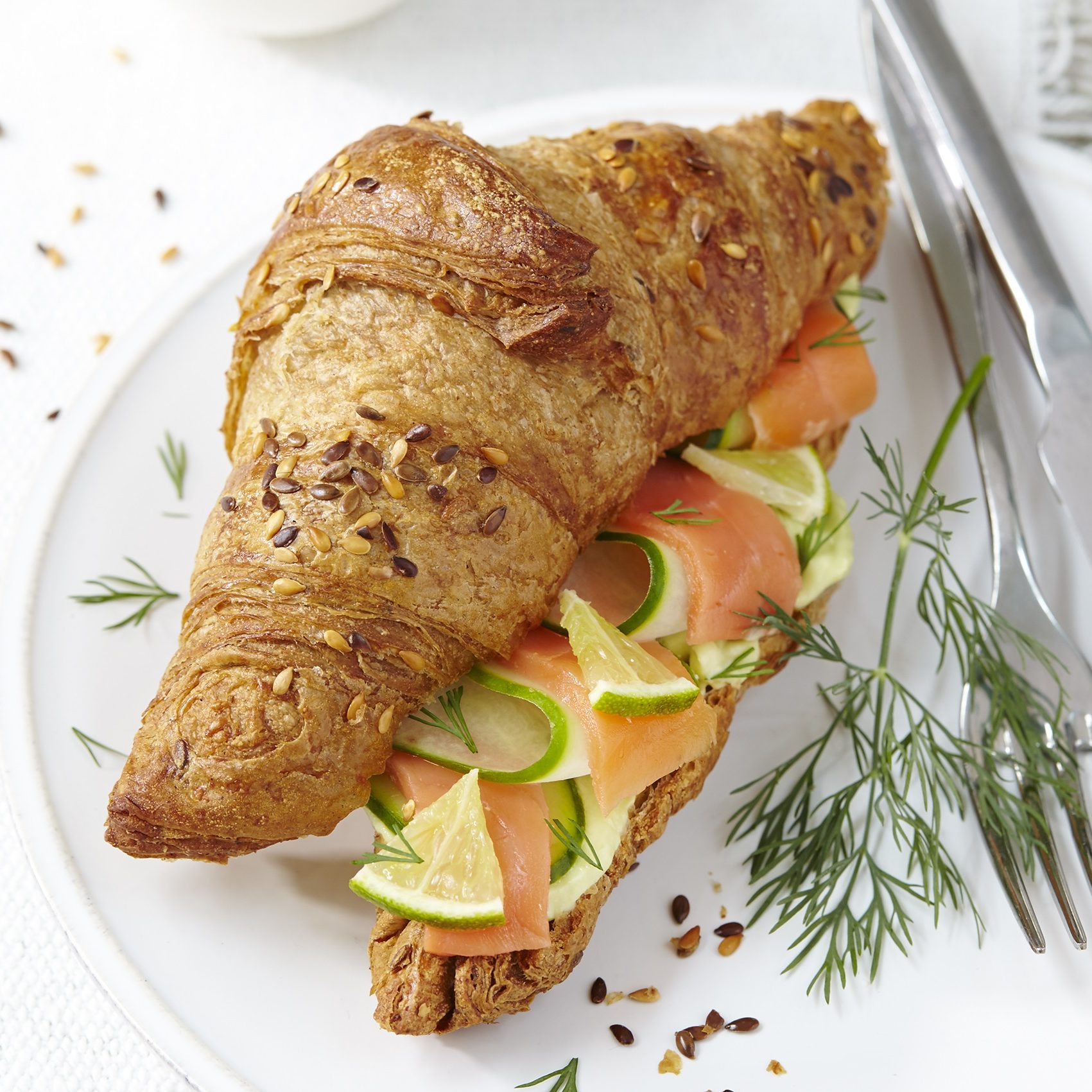 Cereals make the croissant even more indulgent
Château Blanc, the baked goods, pastries and viennoiseries specialist, launches its new 80g cereal-enriched croissant for a healthy, delicious break.
This pure-butter pastry is prepared with a tasty, balanced blend of various flours and grains, including yellow flax, brown flax and sunflower seeds. Delicious cereals go perfectly with the subtle, buttery taste of tender puff pastry. This appetizing, original croissant is easy to prepare: ready-to-bake, it is quick and simple to use.
This new signature Château Blanc product corresponds with various consumer needs throughout the day: a good, healthy breakfast, a bite on-the-go, an indulgent snack, a sandwich base for lunch, and more.
This multi-purpose croissant is a real treat!